A subsidiary of Modulax Indústria e Comércio, Modulax Colombia is a joint venture established between MODULAX and Andean Pacific Iron Corp., with an initial investment of US$ 9,000,000.
Modulax Colombia has a business plan to serve the Colombian steel, mining, and oil markets, providing projects, packages, equipment, and manufacturing of structures and equipment, heavy boiler making, construction, and industrial assemblies.
The project involves the manufacture, assembly, and operation of ten steelwork complexes (of which the first started in 2013 and the second is under construction), with an individual production capacity of 250,000 tons per year of pig iron in the Zipaquirá/ Colombia region. The goal is to achieve a total production of 1,000,000 tons per year of pig iron.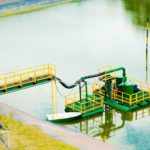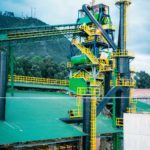 2,000 DIRECT JOBS
3,000 INDIRECT JOBS
REPLANTING 20,000 HECTARES
CONSTRUCTION OF A DRY PORT
CONSTRUCTION OF A DRY PORT
CONSTRUCTION OF A DRY PORT